Hyperformance Auto Detailing
Entrusting us to care for your vehicle is something we hold in the highest regard. Our mission is to provide a distinctive level of craftsmanship, skill, and professionalism beyond comparison.
Paint Enhancement & Preservation
"Paint correction" refers to the process of expertly restoring and enhancing your vehicle's paint. This removes defects such as swirl marks, scratches, and micro-marring. Our technique surpasses factory finishes.
A Thorough Diagnosis of Vehicles Painted Surfaces
Light Machining to Multi-Stage Polishing Process
Removal of Unsightly Marring and Scratching
Repair Unskilled or Improper Previous Correction Techniques
Swirl Removal
Ceramic Coatings
Safeguard your car's paint with the highest-grade ceramic coating, providing enduring shine and resilience against environmental harm. Ceramic coatings outperform traditional waxes and sealants by creating a robust crystal barrier that effectively resists damage from improper washing. As an official installation center for SystemX Ceramic Coatings, we ensure your vehicle's paint remains protected from common car wash damages.
Nano-Particle Sacrificial Barrier
Ultra Hard 9H+ (Abrasion and Mar-Resistance)
Hydrophobic Behavior (Water Repellency)
Slickness / High Gloss
Chemical and UV Resistant
Low Maintenance & Longevity
Paint Protection Film (PPF)
Preserve your vehicle's pristine appearance with our premium Paint Protection Film, a cutting-edge solution designed to defend against scratches, rock chips, and other road hazards. Our expert technicians meticulously apply the virtually invisible, self-healing film to your luxury car's paintwork, ensuring a seamless fit and enhanced durability. Experience peace of mind knowing that your investment is protected with a robust shield, maintaining your car's immaculate finish and resale value. Choose our PPF service for exceptional defense against the elements and the ultimate in automotive paint preservation.
Virtually Invisible
Options Of Clear or Matte Finish
Partial to Full Frontal Coverage
Entire Car Coverage Options Available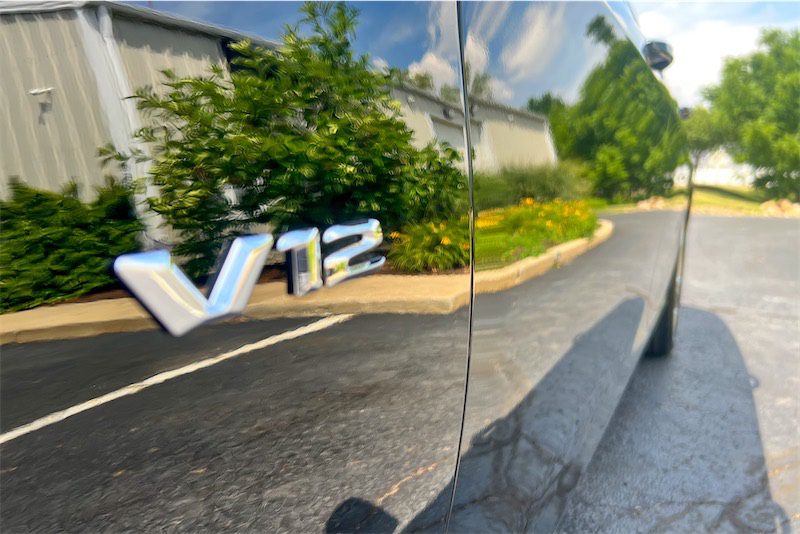 HyperWax
Experience the rejuvenating power of our HyperWax Maintenance service, designed to keep your vehicle looking showroom-fresh.
Our expert detailers apply cutting-edge, high-gloss wax/sealant barrier to the exterior that enhances your car's appearance while providing superior protection against the elements.

Superior Protection: Defend against environmental elements.
Light Interior Detail: Refresh and maintain your vehicle's cabin.
Meticulous Cleaning: Remove dust, dirt, and light stains.
Specialized Care: Treat upholstery, carpets, and dashboard for a spotless finish.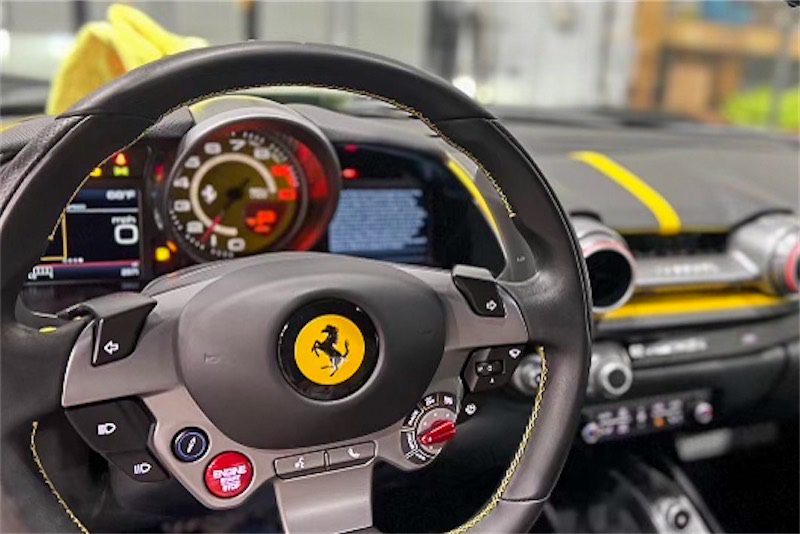 Interior Detailing & Upholstery
Deep Cleaning: Our meticulous cleaning process will eliminate dirt, dust, and stains, ensuring your car's interior remains pristine.
Leather Care: We nourish and protect your vehicle's leather upholstery, preserving its supple texture and rich color.
Fabric & Carpet Care: Our gentle yet effective treatment revitalizes carpets and upholstery while protecting them from future wear and tear.
Add-ons:
Spray Dye (color matched)
Puncture Repair
Complete Reupholstery is Available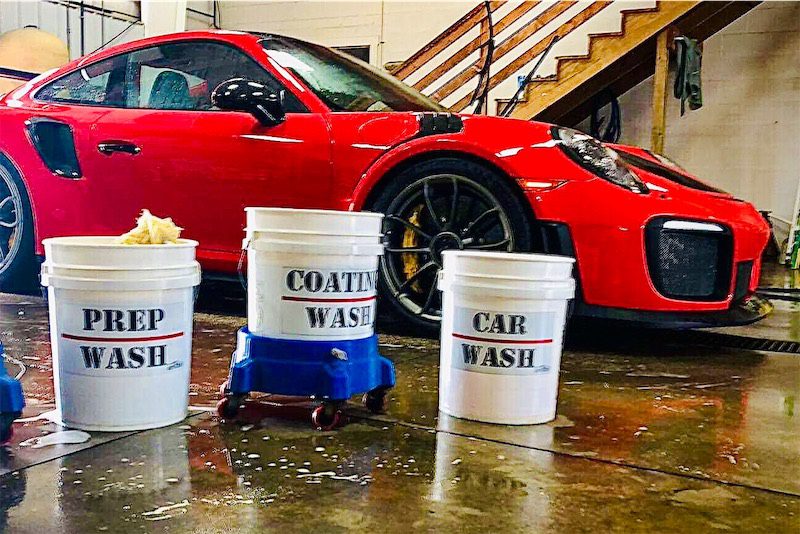 Car Washing
Experience the gentle touch of our Two-Bucket Hand Car Wash, a method meticulously crafted to protect your vehicle's finish while delivering an unparalleled clean.
Our skilled technicians utilize separate buckets for washing and rinsing, preventing dirt and debris from causing micro-scratches on your paintwork.
We employ premium microfiber wash mitts and high-quality, pH-balanced soaps to safely remove dirt and grime, ensuring a thorough and scratch-free clean.

Professional Two Bucket Hand Car Wash
Road Grime Removal
Wheel Cleaning
Interior Vacuuming & Floor Mat Extraction
Mild Upholstery Cleaning & Other Interior Fundamentals
Clear, Streak-Free Window Cleaning
Tire Dressing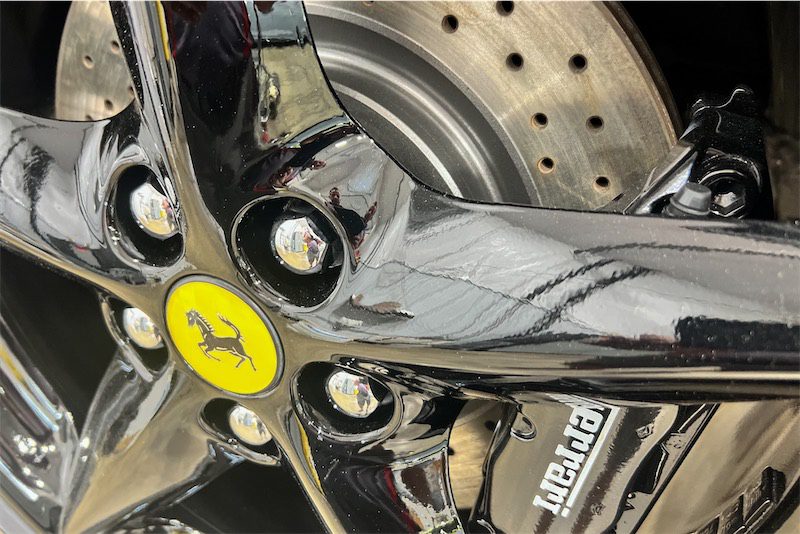 Wheels Off
Roll in Style – Immaculate Wheel Detailing for your ride.
Wheel Cleaning: Our expert detailers remove brake dust and grime, restoring your wheels' lustrous appearance.
Tire Dressing: Enhance your tires' appearance with our premium tire dressing, ensuring a deep black shine and superior protection.
Wheel Refinishing: Repair and refinish your wheels damaged by curb rash.
Remove Wheels From Vehicle
Remove Old Wheel Weight Adhesives
Decontaminate and Wash
Polishing / Correcting Finish
Ceramic Wheel Coating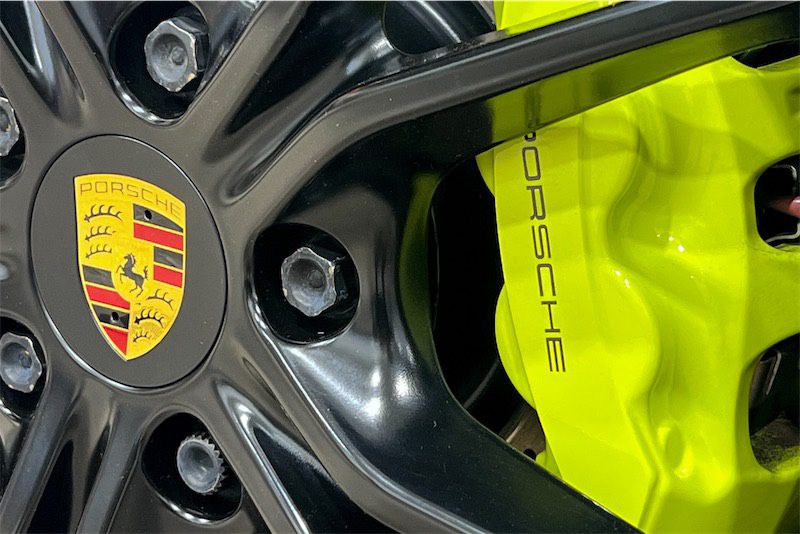 Brake Caliper Epoxy Coatings
Enhance your vehicle's look with our brake caliper epoxy coating.
Our skilled technicians apply a heat-resistant epoxy coating, ensuring durability and corrosion resistance.
This protective layer boosts visual appeal and brake longevity. Select from various colors for a striking accent and a well-preserved braking system.
Wide Array Of Color Options
Ultra Hard, Long Lasting Epoxy Finish
Chemical and UV Resistant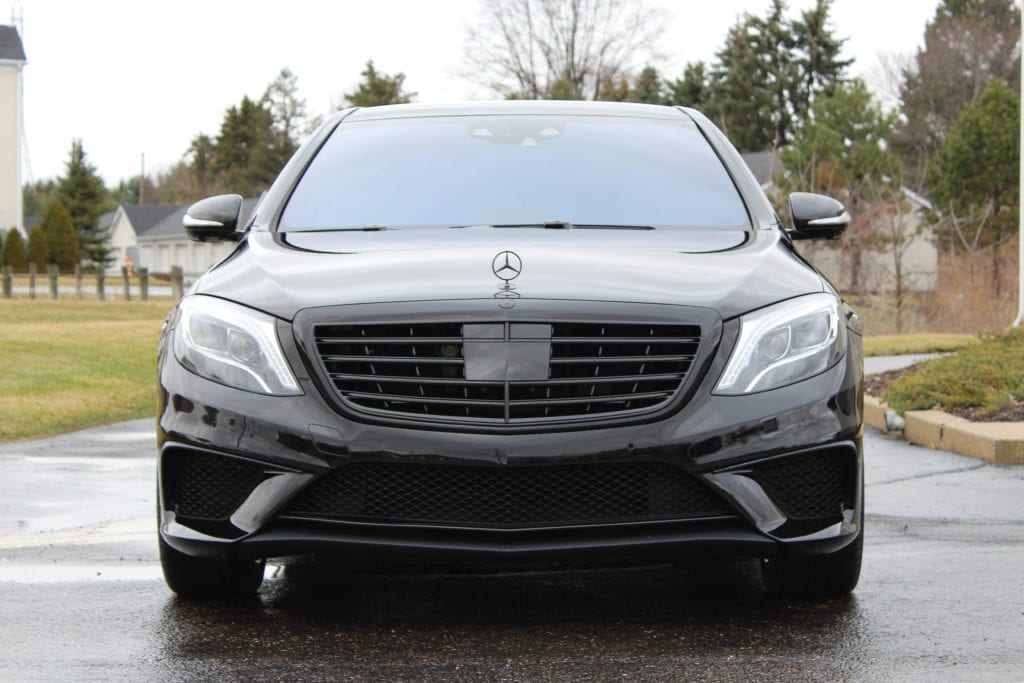 Window Tinting
Upgrade your vehicle's style and comfort with our tinting service, featuring ceramic and premium dye films.
Our expert technicians apply the highest-quality tints for enhanced privacy, glare reduction, and UV protection.
Experience improved temperature control and a refined look with our advanced ceramic and premium dye film options.
Premium Dyed or Ceramic Film
Variance Of Tint % Available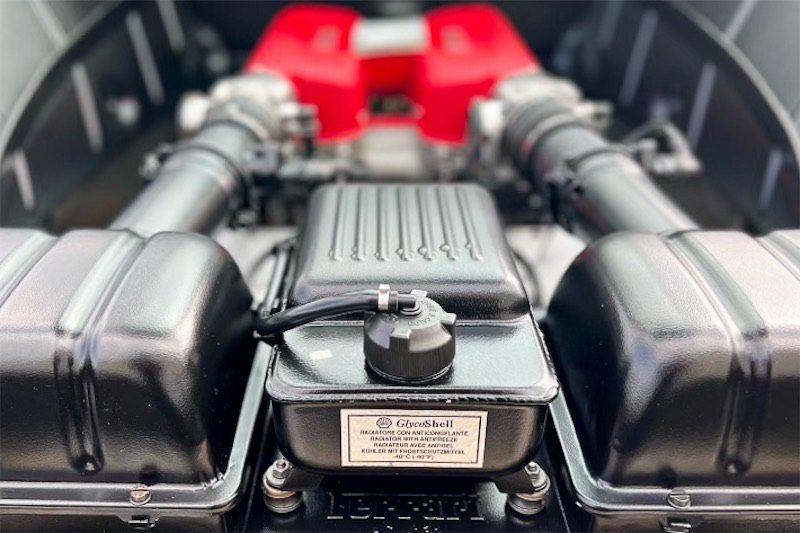 Engine Detailing
Elevate your vehicle's aesthetics with our engine bay detailing service. Our skilled technicians meticulously clean and protect the heart of your car.
• Deep Cleaning: Remove dirt, grime, and debris from the engine bay.
• Degreasing: Safely eliminate grease and oil buildup.
• Detailing: Clean and restore hoses, belts, and connectors.
• Protection: Apply a dressing to prevent cracking and fading.
• Inspection: Ensure optimal functionality and spot potential issues.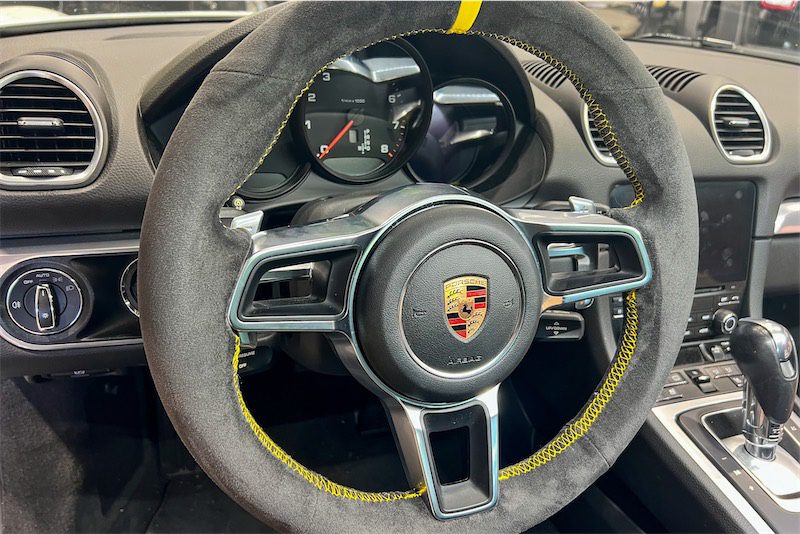 Steering Wheel Wrap Conversion
Transform your steering wheel for enhanced grip and style.
• Customization: Choose from a variety of materials, colors, and textures.
• Precision: Accurate and seamless wrap application for a perfect fit.
• Aesthetics: Elevate your car's interior with a personalized touch.
Before a car leaves our shop, it is inspected thoroughly. You'll love it!